Capturing candid moments is one of the most challenging and rewarding aspects of wedding photography.
As a wedding photographer, one of your most important jobs is to capture candid moments. After all, it's these unplanned, unposed moments that will often end up being the most cherished memories for the bride and groom.
So how do you go about capturing the best candid shots? Here are 10 tips:
Use a Telephoto Lens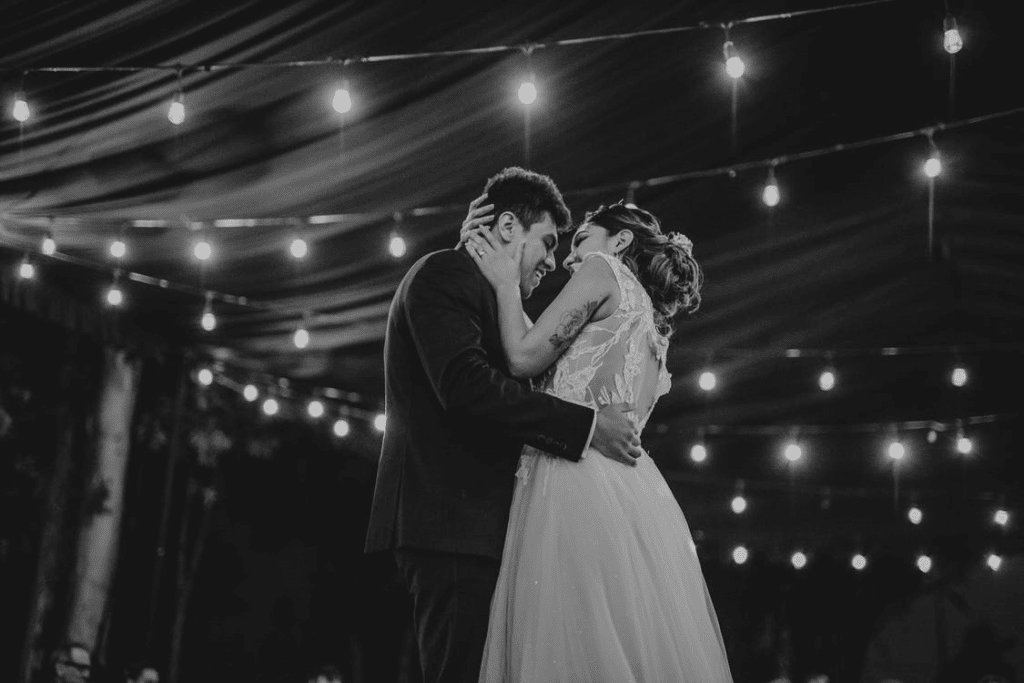 Telephoto lenses allow you to zoom in on the action from a distance, allowing you to capture those candid moments without being intrusive. Additionally, telephoto lenses help to blur out the background, making your subjects stand out even more.
Get Close to the Action
When it comes to candid shots, the closer you are to the action, the better. Not only will you be able to capture more intimate moments, but you'll also be able to get a better sense of the emotions that are going on. If you're too far away, you'll miss out on all the nuances that make candid shots so special.
Use Continuous Shooting Mode
There's nothing worse than missing a great candid moment because you were too slow to press the shutter button. But with continuous shooting mode, you can take multiple shots in quick succession, increasing your chances of capturing that perfect moment. Simply hold down the shutter button and the camera will keep firing off shots until you release it. This is ideal for action-packed situations where you need to be quick on your feet
Use a Fast Shutter Speed
Wedding days are full of action, from the bride and groom getting ready to the first dance and everything in between. To make sure that your photos are sharp and clear, you'll need to use a fast shutter speed. This will help to freeze the action, ensuring that you capture all the important moments. Of course, you'll also need to be aware of the other settings on your camera, such as aperture and ISO. But with a little practice, you'll be able to get great results.
Shoot from Different Angles
Capturing the perfect candid moment can be tricky, but one way to increase your chances of success is to shoot from different angles. This will help to add variety to your shots and also give you a better chance of capturing that sought-after shot. Over time, you'll develop an eye for spotting those special moments, and shooting from different angles will help you to capture them in all their glory.
Be Patient
Candid photography can be a real challenge, but it's also extremely rewarding. The best moments often happen when you least expect them, so it's important to be patient and prepared to wait for that perfect shot. Sometimes the wait can be long, but it's always worth it in the end when you capture that special moment.
Keep Your Camera Ready
Candid moments are often the most cherished memories captured in photographs. Whether it's a spontaneous smile, a belly laugh, or a moment of reflection, these shots always seem to tell the best stories. But if you're not careful, you can easily miss out on capturing these moments. So make sure that you keep your camera close by and always have it at the ready. By keeping your camera within reach, you'll be able to take advantage of every photo opportunity that comes your way.
Be Prepared to Take Lots of Shots
The more shots you take, the better your chances of capturing that one perfect photo. Of course, taking lots of photos also means that you'll have to sift through a lot of less-than-perfect shots to find the gems. But trust me, it'll be worth it when you finally stumble upon that one perfect photo.
Don't Be Afraid to Experiment
When it comes to candid photography, don't be afraid to experiment. Try different angles, different lenses, and different settings. The more you experiment, the better your chances of getting that perfect shot.
Have Fun!
Last but not least, don't forget to have fun. Candid photography is all about capturing moments as they happen, so enjoy the process and let the moments unfold naturally.
Wedding photography is an art form that takes practice and skill to perfect. Capturing candid shots of the bride and groom can be difficult, but it's worth it to get those natural expressions and emotions. Practice makes perfect, so keep these tips in mind and have fun!