One of the most important days in a person's life is their wedding day. For many couples, it can be difficult to keep the costs down while still having the wedding they always dreamed of. There are ways, however, to save money on a wedding without sacrificing too much. Here are some tips to help you out!
Have A Smaller Guest List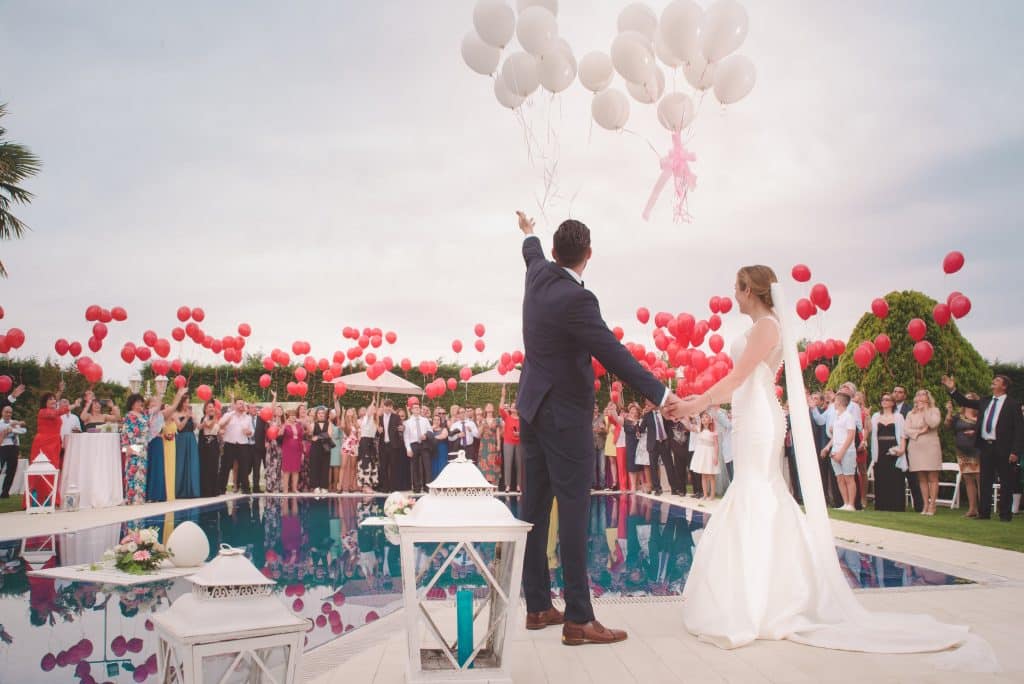 Image source: Unsplash
One of the most important aspects of a wedding is the guest list. While it is tempting to invite everyone you know, doing so can quickly increase costs. By keeping the guest list small, you can save money on food, drink, and other expenses. In addition, a smaller guest list will make it easier to coordinate logistics and ensure that everyone has a good time. So if you're looking to save money on your big day, consider inviting fewer people to celebrate with you.
Have The Wedding In The Off-Peak Season
While the summer months are the most popular time to tie the knot, getting married in the off-peak season can help you save money on your wedding venue and other suppliers. Many venues offer discounts for weddings that take place during the fall or winter months. You may also be able to take advantage of lower prices for catering, photography, and other services. Plus, if you have your heart set on a specific venue that is usually booked solid during the peak season, you may be able to snag it for your off-peak wedding. And who knows? You might just end up with some stunning photos with autumn leaves in the background or a winter wonderland setting. So don't rule out an off-peak wedding – it could be the perfect way to save money and still have the wedding of your dreams.
Have The Wedding On A Weekday
A wedding is a once-in-a-lifetime event, so it's important to choose a date that will be perfect for you and your partner. However, many couples feel pressured to choose a Saturday or Sunday for their big day. If you're looking to save money on your wedding, consider having it on a weekday. Many venues offer discounts for weekday weddings, and you may be able to get better deals with other suppliers as well. Plus, you'll have the added bonus of having more time to enjoy your honeymoon if you don't have to worry about getting back to work on Monday morning!
Have The Ceremony And Reception In The Same Location
One way to save money on your wedding is to have the ceremony and reception in the same location. This will eliminate the need to hire separate venues, and it will also reduce transport costs. If you are planning to have a large wedding, then having both the ceremony and reception in the same location can also be more convenient for your guests. This way, they won't have to travel between two different venues, and they can enjoy the festivities without having to worry about getting home at the end of the night. Of course, before you make any final decisions, be sure to consult with your partner and compare prices. With a little bit of planning, you can easily have a beautiful and memorable wedding that doesn't break the bank.
DIY Some Elements Of The Wedding
Planning a wedding can be an expensive endeavor, but there are ways to save money. One way to do this is to DIY some elements of the wedding. For example, you can make your own invitations or decorations. This can be a great way to personalize your wedding while also saving money. Of course, it's important to know your limits. If you're not a particularly crafty person, it might be best to leave the DIY projects to someone who is. But if you're willing to put in the time and effort, DIYing some elements of your wedding can be a great way to save money.
So, there you have it – a few tips to help slash the cost of your wedding without sacrificing style or quality. Wedding planning can be stressful enough without having to worry about money, so use these tips and take some of the pressure off. Have other ideas on how to save money on a wedding? Share them in the comments below!